2022 started out with the crypto currency market at all-time high. The total market cap was close to $3 Trillion. The NFT space was booming. Projects were launching weekly, with celebrities promoting them regularly.
Fast forward to December 21, 2022. We have a very different situation.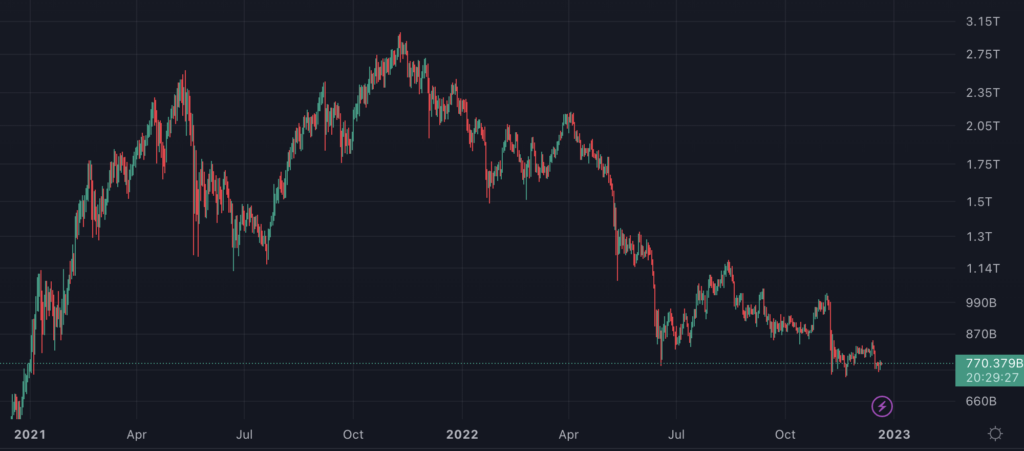 The overall market cap is currently around $770 Billion. This is close to the overall value two years ago. Technical analysis suggests we have still not hit the bottom.
So what happened?
In May we saw TerraUSD – the algorithmically designed stable coin – crashed.
June – Celsius halted withdrawals, and then filed for bankruptcy. Voyager Digital filed shortly after.
November – FTX and Alameda Research fell apart, which eventually put Sam Bankman-Fried in jail.
I DCA'd into crypto currency and invested in several NFTs and Defi projects. Most of these are now gone.
Terms like "crypto winter" is used. Will it become an ice age? Is it "a deeply existential point for the industry", as Yesha Yadav from Vanderbilt University points out? We will see.